Archive for the 'InSight' Category
Down to Earth
Mattell launched a new line of "Inspiring Women" Barbie dolls. The release includes a doll of NASA's Katherine Johnson, made famous by the movie Hidden Figures.
JPL posted a 360-video from inside the InSight lander test lab (this is the next mission to Mars launching in May).
Westworld director Jonah Nola showed the below video during a SXSW panel this weekend.
National Geographic's March issue features NASA astronaut Peggy Whitson on the cover and an article by Nadia Drake which profiles a handful of other astronauts.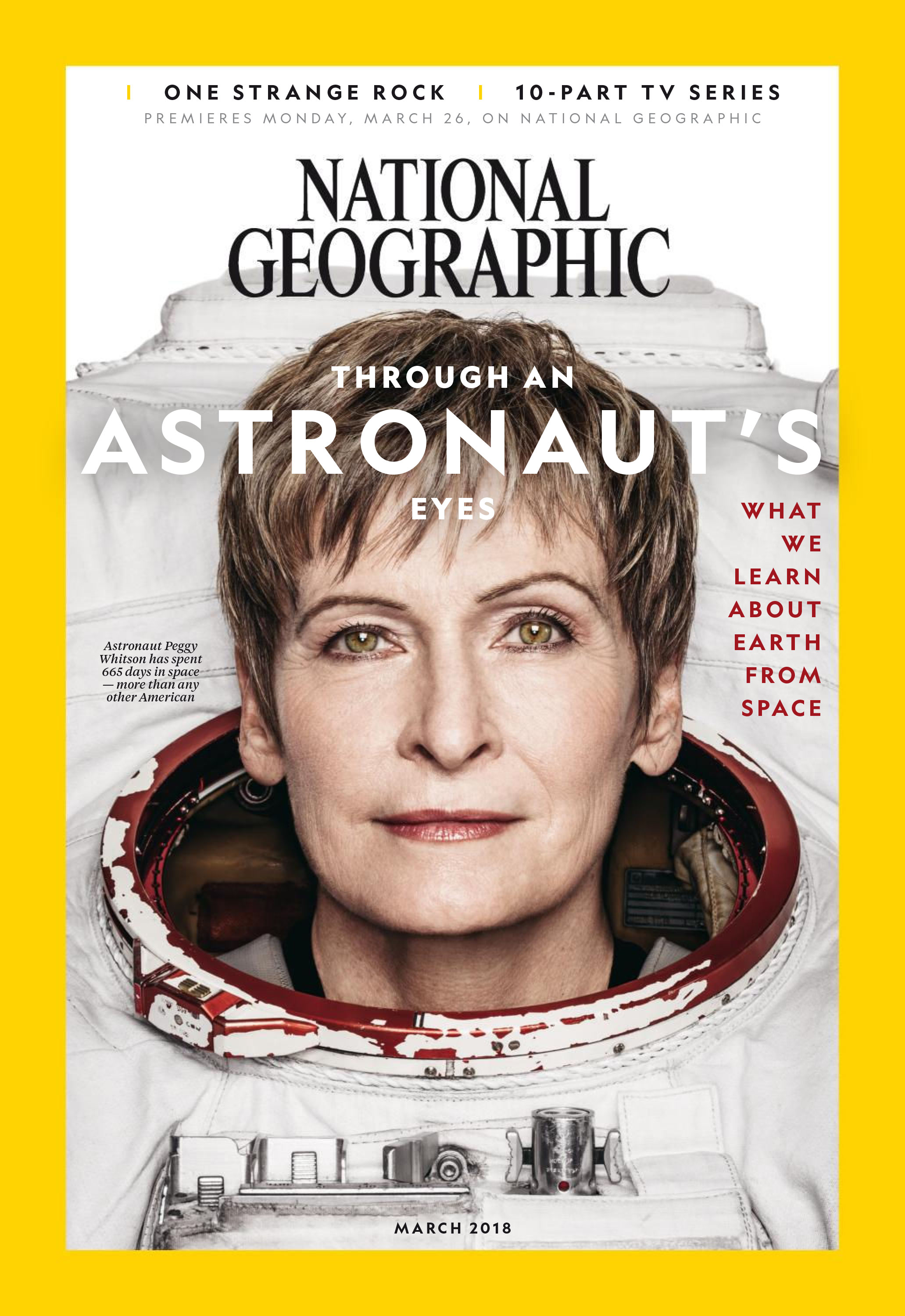 In Orbit
Two rocket launches since my last post a week ago:
March 6 – SpaceX launched a Falcon 9 rocket carrying two satellites for commercial companies.
March 9 – Arianespace launched a Soyuz rocket from Kourou carrying three communications satellites for O3b.
There has been a lot of talk lately of China's defunct Tiangong-1 space station, and it's imminent uncontrolled plunge back to Earth. Predictions are for early April.
Around the Solar System
NASA released some new imagery data and science results from the Juno probe in orbit of Jupiter. Some of the intriguing mysteries uncovered include the strange polar cyclones and the 3,000 kilometer deep wind patters. Phil Plait has an excellent summary at his blog.
Out There
Another asteroid on an interstellar hyperbolic orbit has been discovered. This object is likely from the Oort cloud, which makes it different than 'Omuamua, which is believed to have originated in interstellar space.
Down to earth
The James Webb Space Telescope (JWST) may see another launch slip.
The world's largest airplane, built by Stratolaunch in Mojave, California, was rolled out for runway tests.
Captured new video of @Stratolaunch plane as it reached a top taxi speed of 40 knots (46 mph) with all flight surfaces in place on Sunday. The team verified control responses, building on the first taxi tests conducted in December. pic.twitter.com/OcH1ZkxZRA

— Paul Allen (@PaulGAllen) February 26, 2018
NASA's next Mars lander, InSight, was delivered to the launch site in California.
The Orion crew access arm was installed on the SLS mobile launcher at KSC.
In Orbit
Alexander Misurkin, Joe Acaba, and Mark Vande Hei returned to Earth safely in their Soyuz last week. There are only three crew onboard the ISS until a new crew launches in two weeks.
Two rocket launches last week:
Around the solar system
The Mars Reconnaissance Orbiter (MRO) is still operating normally after its safe mode scare in February.
The amazing engineer's at NASA's JPL have figured out how to use the Mar rover Curiosity's drill, despite the failure of the device in December 2016. The rover should resume scientific drill operations now that the technique has been demonstrated on Mars.
Out There
Astronomers using the Hubble Space Telescope and Spitzer Space Telescope have discovered a distant water-rich planet, Wasp-39b. The planet is not Earth-like – it is a large planet like Saturn. However, the technique used to detect the atmospheric make-up of Wasp-39b is the best spectrum yet taken of an exoplanet.