Down to Earth
Elon Musk released photos on his Twitter feed of the moment that the SpaceX Falcon 9 rocket first stage hit their "autonomous spaceport drone ship" (see, barge) and blew up. This occurred a few minutes after the launch of the latest Dragon resupply craft last Saturday. It seems like they hit their target but came in too hard. Maybe better luck on their next flight in a couple of weeks.
@ID_AA_Carmack Residual fuel and oxygen combine pic.twitter.com/5k07SP8M9n

— Elon Musk (@elonmusk) January 16, 2015
@ID_AA_Carmack Full RUD (rapid unscheduled disassembly) event. Ship is fine minor repairs. Exciting day! pic.twitter.com/tIEctHFKHG

— Elon Musk (@elonmusk) January 16, 2015
Update: Just a little while after I wrote this post, the SpaceX twitter account posted this amazing Vine video.
Close, but no cigar. This time. https://t.co/JowUE6a1D7

— SpaceX (@SpaceX) January 16, 2015
NASA completed a "hot fire" test of the new RS-25 liquid fueled engine at Stennis Space Center in Mississippi. The RS-25 is a modified Space Shuttle main engine which will power the SLS.
Much noise has been made about Ted Cruz (R-TX) being assigned to a US Senate subcommittee that oversees the budget of NASA. The main concern is that Cruz is considered anti-science. At the very least, he is anti-science when it comes to climate research, which NASA supports with a fleet of Earth-observering satellites. Houston Chronicle has the best analysis I have seen of what impact Cruz may actually have on the NASA budget. If you are concerned about this topic, you should read Eric Berger's post. Here's a longer more technical analysis at Space Policy Online.
Virgin Galactic is teaming up with a small satellite company known as OneWeb to launch a large constellation of satellites to bring broadband internet to the entire world. Replacement satellites will be launched by the LauncherOne rocket dropped from Virgin's WhiteKnightTwo carrier aircraft.
There is an idea floating of a new reality show which would be a competition between inventors and scientists to get their research flown to ISS. Sounds cool!
In Orbit
Two big things happened on the ISS this week. on Monday, the latest SpaceX Dragon resupply craft arrived. This was the first cargo delivery to ISS from the US since the loss of an Orbital Sciences Antares rocket in October. There was one Russian Progress resupply flight back in November.
Opening the Dragon hatch for the first time- it has that "new spaceship smell"- very nice! pic.twitter.com/OSe66Ygzsu

— Terry W. Virts (@AstroTerry) January 13, 2015
The SpaceX flight was quickly overshadowed by an emergency alarm onboard the ISS on Wednesday morning. The alarm was for a toxic leak of ammonia, which cools the space station avionics hardware in fluid loops on the outside of ISS. In certain failure cases (for which there is multiple layers of redundancy to prevent) the ammonia can break into the internal fluid lines (which carry water) and endanger the astronauts.
Ground teams and the astronauts took immediate safety actions, as we train for hours and hours for, and evacuated to the Russian side of the space station, which does not have ammonia coolant lines. The emergency alarm was eventually determined to be false, caused by a computer glitch, and the astronauts were allowed to open the hatch to the rest of the station late in the day on Wednesday.
While the astronauts are safe, cleanup from such a major (potential) failure takes some time because of all of the automatic safing software that shut down ISS systems on Wednesday. The Flight Control Team will still be diligently working towards bringing the ISS back to "nominal" during my evening shifts this weekend.
Spending some time with the #Exp42 crew yesterday admiring the cautions and warnings from our false alarm pic.twitter.com/Syk9BkhD3v

— Terry W. Virts (@AstroTerry) January 16, 2015
Around the Solar System
NASA's New Horizons probe has technically begun science operations for its Pluto encounter, although it is still more than 100 million miles from Pluto.
The long-lost Beagle 2 lander has been found on Mars by NASA's Mars Reconnaissance Orbiter (MRO). The lander was lost during EDL phase (Entry, Descent, and Landing) back in 2003, which was a huge disappointment to the United Kingdom's space agency. Incredibly, although the world had assumed that Beagle 2 crashed into the surface – hence the loss of communication – the MRO images show the lander safely on the surface, partially deployed. In honor of deceased mission designer John Pillinger, I think this image deserves an update to show that Beagle 2 made it to the surface.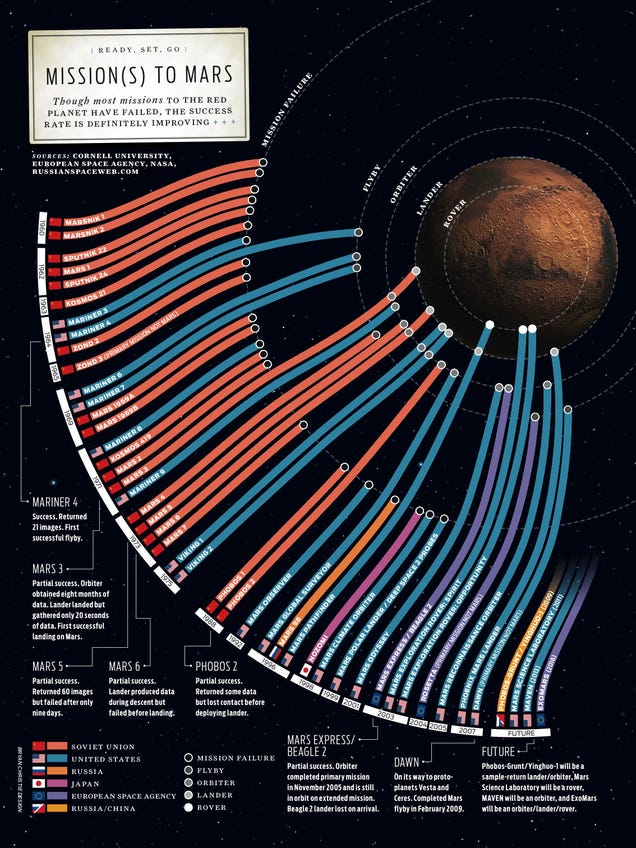 Check out this colorized view from Opportunity on the summit of Cape Tribulation. Image processing done by @mars_stu at his blog The Road to Endeavour (click to embiggen, of course).
January 16, 2015 7:34 am
One Response to "Weekly Links"